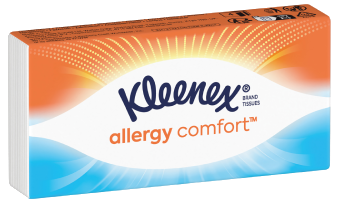 When you're out and about, you're putting yourself right into the pollen firing-line - but, never fear, Kleenex Allergy Comfort tissues come in a handy pocket pack too, so now you can live Allergy Comfortable both at home and on-the-go.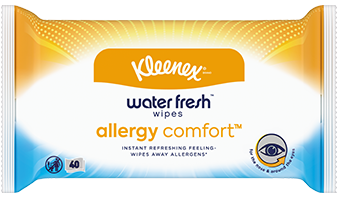 When your face is just feeling a bit 'uuugh' from the daily grind of your allergies, here's our extremely gentle and refreshing water-based wipes for hay fever, pet hair and dust. Ahhh, now isn't that better?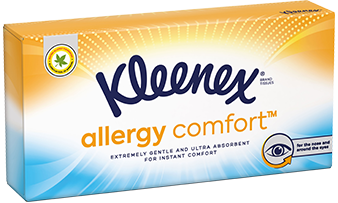 When you get home after battling all the pollen outside, or if dust and/or pet hairs are your indoor nemesis, our extremely gentle and ultra absorbent Allergy Comfort tissues in a regular box are handy to keep at home.