Features

and

Ingredients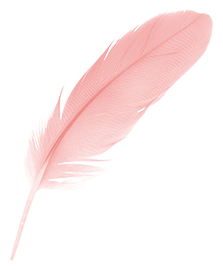 A Touch of Silk
Kleenex® Extra Large tissues are made with a touch of silk and are comfortingly soft on your skin.
Large Tissues for Big Messes
Kleenex® Extra Large is our largest tissue yet and are perfect for those big messy moments. Available in an extra large box so you can be sure that there's enough tissues for the whole family.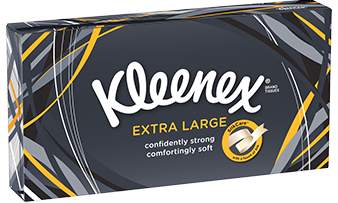 MENS LARGE TISSUES
I WISH KLEENEX WOULD MAKE THE TISSUES EASIER TO USE. IF ONE IS TAKEN OIUT OF THE BOX, IT WOULD BE SO MUCH BETTER IF THE NEXT ONE HAD PART OF THE TISSUE AVAILABLE TO GET HOLD OF IN A HURRY. SAINSBURYS MANAGE WITH THEIR PRODUCT, WHY CAN'T THE SO CALLED EXPERTS????
No longer well made
I have hay fever, and have been buying Man Size for a very long time, decades I'd guess, and always been very happy with them. Sadly, last week I noticed that they'd changed the name to "Extra Large", presumably because they now consider "Man Size" to be "sexist" or something equally grotesque. At the same time, they seem to have changed the manufacturing formula, as the twin sheets are no longer bonded together, and fall apart immediately you try to use a tissue - the ones I have are unusable. Very sad.
great and strong
These tissues are very strongly made and does not rip easily. The size is bigger than your normal tissues and it works great without having to use more than one at a time. I highly recommend using this large ones as it last so long.
Nice large tissue
The tissue is a nice large size tissue which is great and from a great brand. The tissue absorbs well and soaks well even with spills. The one thing I would say is that it's not as soft as a supermarket tissue that I have used.
So soft!!
Kleenex is a trusted brand and these kleenex extra large tissues are one of the best I've ever used, two ply and are so soft and gentle on your nose, they do not come apart no matter how hard you blow! They also withstand being kept in your pocket and do not shred, my daughter suffers from terrible hayfever so we go through a lot of tissues. I also love the style of box, the colour is great and the dispenser hole is a perfect size to grab your tissue whilst not pulling a whole bunch out at the same time as some other brands do.
Gentle to skin
This is such a big box of tissue, great for my girl, as she always need to use 3- 4 pieces of tissue for every meal, so one piece can sort her out. And this tissue is very soft and gentle to skin and high quality.
Soft and Gentle
The tissues are extra large as compared to other brands. The quality is really good they are soft and strong. It good for little kids as they are too soft on their delicate skin, my little one loves the texture and the softness. I usually have cold and these tissue are very gentle with my skin around my nose and doesn't hurt. Definitely I will recommend this to my friends and family. Now after using this I don't feel like using any other brand.
Not great
The tissues are a very budget quality. Each tissue separates far too easily, they don't feel great on your nose and will shred easily if your nose is blown with any force. The box also doesn't have any plastic covers on the opening, so this causes the tissues to rip easily when they are removed from the pack.