Features

and

Ingredients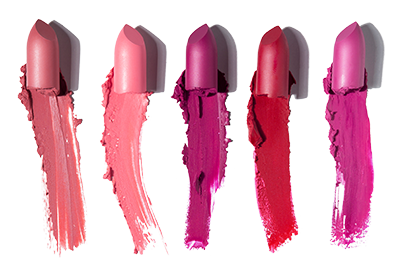 A Perfect Addition to your Beauty Regime
Kleenex® Ultra Soft tissues are a great for touching up, blotting or even removing make up as part of your beauty regime. You'll love their softness and how beautiful they leave your skin feeling.
Beautifully Soft and Silky
Kleenex® Ultra Soft tissues are soft and silky. They are simply a pleasure to touch, and feel lovely against your skin.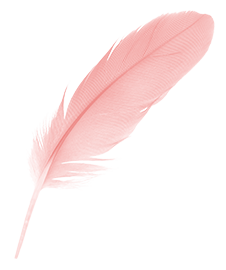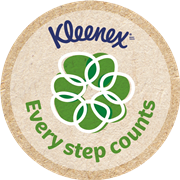 Kleenex® #everystepcounts
Kleenex® Brand is committed in its efforts to reduce plastic waste and make recycling easier whilst offering the quality you can trust.
As part of our sustainability journey, we have replaced the plastic opening with a paper collar on Kleenex® Ultra Soft tissue boxes.
Soft compact tissues
So glad that I got these. Lovely packaging. Very colourful, easy to use and they are super soft and gentle on the skin. Ultra absorbent as well. No added fragrances or lotions so didnt flare anything on face and gentle to skin
You just can't beat Kleenex
I love these tissues. There. I said it. And I mean it! They have got me through Lockdown, be it wiping my child's tears after losing at a board game, my own after watching the daily updates, or spillages from my husbands spilled beverage after the football season started up again, these Kleenex tissues really have got us through the hardest of times. So much so, we now have a box in every room!
A brand you know and can trust
It's Kleenex. You know the brand and it doesn't disappoint. Lovely tissues. Does what it says on the tin. You can probably find cheaper brands out there but at least with Kleenex you know what you're getting.
Big, soft tissues.
Not our usual brand of tissues but you can certainly tell when you are using quality rather than budget. Less sore noses and more moisture. The size is also a bonus, especially when you have young children.
Great big tissues
My box arrived slightly crumpled but didn't have any impact in the tissues inside. Nice and big, these tissues are great to have in hand around the house. Big, soft and very absorbing. Just what you need from a tissue.
Strong and does the job
These tissues are great .They are soft and silky and at 3 ply they are strong enough for most things . No more putting your finger through when you are blowing your nose! These do exactly what they say and are a perfect size too .one is enough to do the job in hand !
Super Soft
The box itself is lovely and doesn't stand out too much on the sideboard as you all know there's some ugly tissue boxes out there but this one is lovely. The tissues themselves are as described and super soft, they are really easy to get out the box and you always get one at a time, none of that awkward two stuck together. Hubs has suffered this year with hey fever quite badly and these have been his saviour. He usually ends up with a really sore nose due to all the blowing but these seem to have prevented that, he for one is defo a fab and we've bought several boxes since
So, so soft
These are the tissues that everyone in the house prefers. They are so soft and gentle on my skin yet strong enough to deal with everything. As a hay fever sufferer, these are indispensable to me, dealing with my sneezes but keeping the skin around my nose comfortable too.
recommended
Products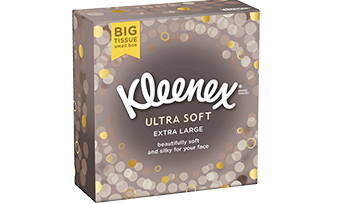 Kleenex® Ultra Soft Compact Box Tissues
Supremely soft and silky tissues that leave your skin feeling beautiful. Available in a compact box.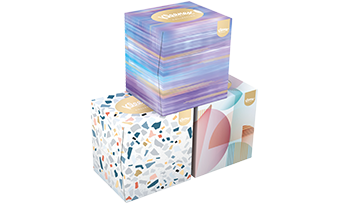 Kleenex® Collection Cube Tissues
On-trend and contemporary designs to complement your home décor. Available in a stylish cube box.