Features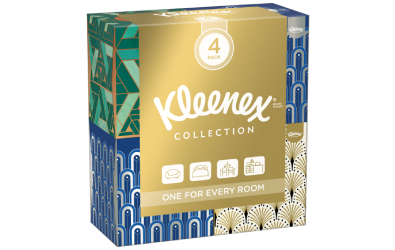 A Design for Every Room
With 3 on-trend and contemporary designs, Kleenex® Collection Cube tissues look great in living rooms, dining rooms, bedrooms and more!
Stylish, Soft and Strong
Kleenex® Collection Cube tissues don't just look great, but are soft and strong making them perfect for everyday needs.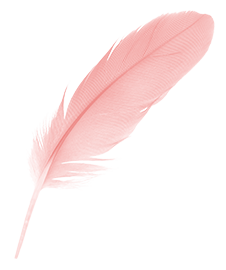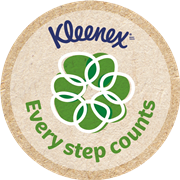 Kleenex® #everystepcounts
Kleenex® Brand is committed in its efforts to reduce plastic waste and make recycling easier whilst offering the quality you can trust.
As part of our sustainability journey, we are replacing the plastic opening with a paper collar on all Kleenex® Collection Cube tissue boxes.
Recommended
Products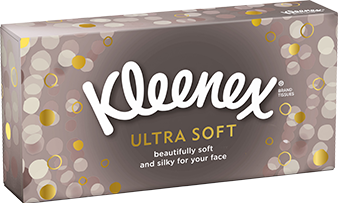 Kleenex® Ultra Soft Tissues
Supremely soft and silky tissues that leave your skin feeling beautiful.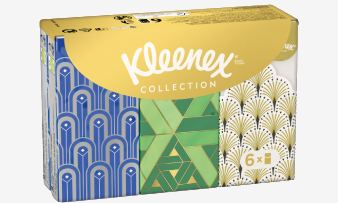 Kleenex® Collection Pocket Pack Tissues
On-trend and contemporary designs avaiable in a convenient pocket pack.