Kleenex® Collection Cube Tissues
We all struggle sometimes. That's why we've partnered with mental health charity Mind for our Take a Moment collection. Whenever you buy a Kleenex® Collection Cube, we'll donate to Mind. Together, we can help us make a real difference.
*The box you receive will be any one of the four designs
---
The good stuff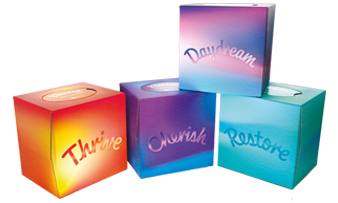 Bold design, thoughtful mission
Stylishly designed to stand out in your home, the collection will remind you to Take a Moment. Whether that's checking in with how you're feeling, friends or family.
We want more people to get the support they need. So, for every pack you buy from the collection, we'll continue to donate to Mind.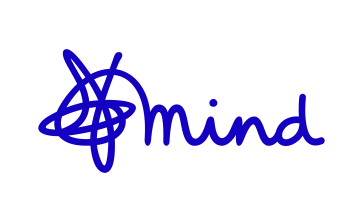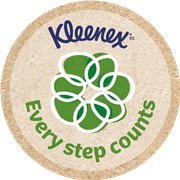 Kleenex® #everystepcounts
We want to reduce plastic and make recycling easier for you, while still ensuring you get that Kleenex® quality.
So, as part of our sustainability commitment, we've replaced the plastic opening on all our Kleenex® The Original tissue boxes with a paper one.
You Might Also Like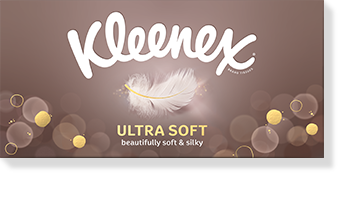 Kleenex® Ultra Soft Tissues
Supremely soft and silky tissues that leave your skin feeling beautiful.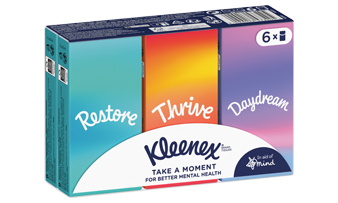 Kleenex® Collection Pocket Pack Tissues
Together with mental health charity Mind, Kleenex is encouraging everyday mindfulness through the power of colour. Whether it's appreciating a crisp blue morning sky or watching tomatoes turn from green to red, the magic comes from being in the moment. By purchasing from the Kleenex Take a Moment Collection you'll be helping someone get the vital support they need.