Kleenex® Balsam Compact Box Extra Large Tissues
Sneeze. Sniff. Snot. Repeat. When you're feeling extra snotty (and extra sorry for yourself), let Kleenex® Balsam Extra Large Tissues be your XL sidekick. They have a protective balm of aloe vera and vitamin E, so even the sorest of noses can be soothed.
---
The good stuff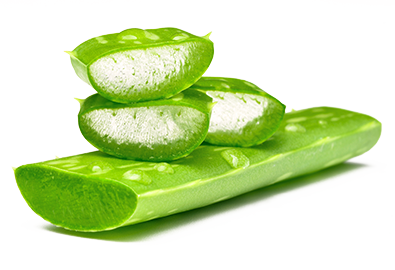 95% of noses know that Kleenex® Balsam Extra Large Tissues help to protect them glowing red.
Dermatologically tested
98% of people said Kleenex® Balsam was kinder to their skin. Just what you need when your nose is a snotty mess.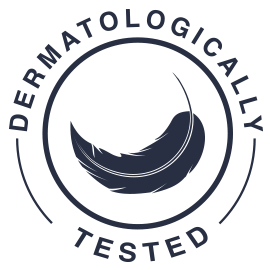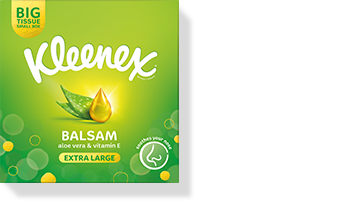 Big tissue, small box
Grab a Kleenex® Balsam Extra Large tissue from our extra compact box. Handy all around the house.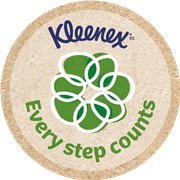 Kleenex® #everystepcounts
We all want to recycle more and use less plastic. That's why we've replaced the plastic opening on our Balsam tissue boxes with a paper one. More sustainable and still the same Kleenex® quality. Bonus.
You Might Also Like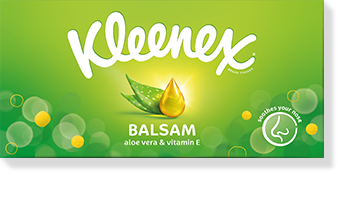 Kleenex® Balsam Tissues
Isn't it funny that our bodies even ask for a tissue when we have a cold...atishoo!  Well, luckily we have a tissue that's up to the job.  Infused with a protective balm to give superior soothing* for the toughest cold (which means it helps with red nose syndrome).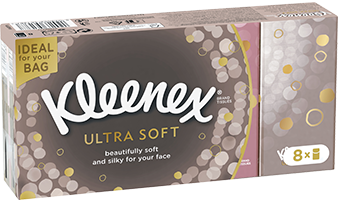 Kleenex® Ultra Soft Pocket Pack Tissues
Supremely soft and silky tissues that leave your skin feeling beautiful. Available in a convenient pocket pack.