Kleenex® Ultra Soft Tissues
If you've got a soft spot for the finer things in life, pamper yourself with silky Kleenex® Ultra Soft tissues. Now with this Mega Pack, you have 75% more tissues* to soften the blow. 100% plastic free, 100% recyclable.
*vs. Kleenex® Original Regular Single
---
The good stuff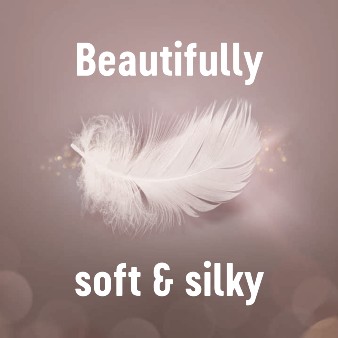 Beautifully soft and silky
Perfect for noses, mouths and catching tears, Kleenex® Ultra Soft tissues are luxuriously silky and gentle. For those days when things just aren't going your way, Kleenex® Ultra Soft is here to help.
Tried, tested and trusted
Whether you're nursing a runny nose or touching up your make up during the day, Kleenex® Ultra Soft tissues are always there when you need them most. That's why our customers rate them 9.4 out of 10 for softness*.
*In a 2020 consumer use test on softness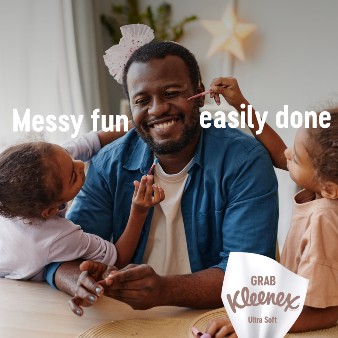 Doing our bit for the planet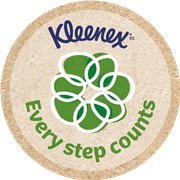 Kleenex® #everystepcounts
We're as committed to reducing plastic waste as we are to looking after you and your family. That's why our Mega Packs are 100% plastic free.
Kleenex® Ultra Soft tissues are made from 100% sustainably sourced fibres.
And it's now even easier to recycle Kleenex® Ultra Soft boxes at home. All our Kleenex® Brand boxes are made from recycled carton, making them fully recyclable.
You Might Also Like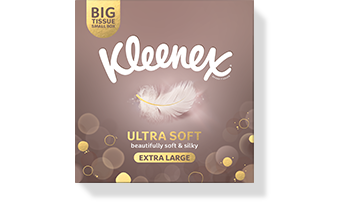 Kleenex® Ultra Soft Compact Box Tissues
Supremely soft and silky tissues that leave your skin feeling beautiful. Available in a compact box.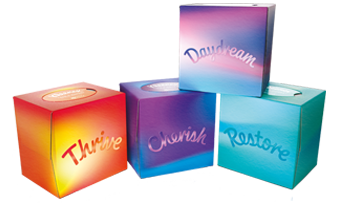 Kleenex® Collection Cube Tissues
Together with mental health charity Mind, Kleenex is encouraging everyday mindfulness through the power of colour. Whether it's appreciating a crisp blue morning sky or watching tomatoes turn from green to red, the magic comes from being in the moment. By purchasing from the Kleenex Take a Moment Collection you'll be helping someone get the vital support they need.