Sometimes it's tough to motivate yourself to exercise and as restrictions continue to change it can feel difficult to implement a steady routine.
At the beginning of the March 2020 lockdown, I didn't really want to exercise at all. I was working long hours and felt overwhelmed by the situation, but I pushed through and found that exercise became a form of relief for me.
As a doctor I know that exercise has a whole host of benefits that most people aren't aware of – both mentally and physically – which is why it's good to do what you can, when you can.
Of course, nowadays it's not always possible to get to the gym, and some people might not be comfortable with exercising outside.
That's why I'm sharing my top tips on how to exercise wherever you are, as safely and hygienically as possible, so you can feel your best.
Bring the gym to you



My typical exercise go-to prior to lockdown would be a CrossFit class, and obviously that's done in a gym, so I didn't really have that option when the pandemic struck.

At the peak of Covid-19 I found that I was more comfortable with exercising at home. That's when I realised that you don't need a huge amount of equipment to stay fit and any form of movement is exercise at the end of the day. It wasn't just the physical benefit that I wanted to get from exercise but also the mental escape from everything that was going on.

So, if you find you're looking to get fit at home, why not get a pair of dumbbells (or even baked bean tins!) and do some weights?



Find a routine that works for you



Making sure to carve out time each day to exercise can prove invaluable for those dealing with Covid-19 related anxiety, as it helps form a sense of constancy and routine.

I know that if I exercise in the morning, it puts me in a great frame of mind for the rest of the day. It makes me feel comfortable but also energised to carry on and be productive. We really undervalue the mental health benefits of exercise – it can boost our mood and not just in the short term, but also regular exercise reduces the risk of depression and anxiety.



Exercising outdoors



If you're not comfortable heading to a gym to exercise, there are plenty of options you can try outside. There are less hygiene risks when you are outside because you're not in an enclosed environment, with plenty of air circulation.

Running, skipping, HIIT, weights and even yoga are all different exercises that you could try outside – even Karate if you're feeling adventurous!

Just make sure that you bring hand sanitiser with you for before and after you touch any benches or outdoor equipment and wash your hands thoroughly when you get home. It's also wise to keep a safe distance, more than 2 metres, from others, if you are exercising in the park.



Eating well



A healthy, balanced diet can help support your immune system, which is something that a lot of us are focusing on more now.

A lot of my friends have said to me that they found they had more time to cook and try new recipes during lockdown (not just the famous lockdown banana bread!). If you, too, are looking for new recipes to try, why not invest in a new healthy cookbook or sign up to a meal box subscription? There are so many healthy options out there that make it easy to get all the nutrients you need, which in turn supports your immune system.

Don't forget the importance of a good hygiene routine when preparing your food, of course. Make sure you thoroughly wash your hands before touching food and sanitize your kitchen tops. If you are preparing food for those outside your household, I would recommend wearing a mask to ensure you are being as safe as possible.



Returning to the gym



If you are looking to return to the gym, then make sure you pack all your hygiene essentials to help keep yourself and others safe. Don't forget to keep your distance and wipe any communal equipment down after use with anti-bacterial wipes. I would also recommend taking hand sanitizer to use before and after to be extra safe. It makes me feel more comfortable if I am heading to the gym as it helps avoid contamination.

If you're doing a class, bring your own exercise mat if you can, or otherwise a towel to cover the mat you're given.

If you don't feel comfortable heading back to the gym, then that's ok too. Lots of gyms now are streaming online classes which gives you the benefit of having an instructor from the comfort of your own home.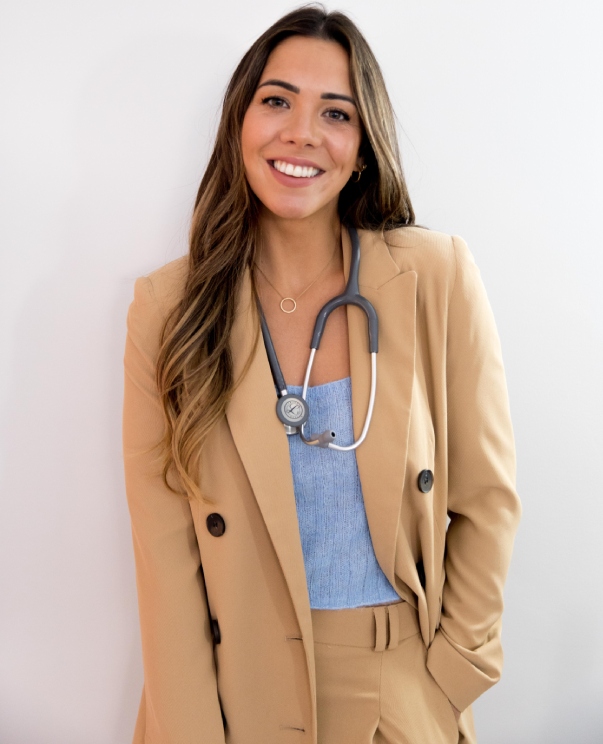 Dr Hazel Wallace is the founder of The Food Medic, an NHS medical doctor, registered nutritionist (ANutR), and best-selling author. In partnership with Kleenex, Hazel has shared advice and some of her top tips to maintain positive health this winter and beyond.
This article was written by Dr Hazel Wallace in October 2020 and updated in April 2021.