Kleenex® Antibacterial Water Fresh™ Wipes
Kleenex® Antibacterial Water Fresh™ Wipes are made with soft, thick textured fabric infused with 95% pure water and a cleansing formulation to provide a hygienic clean that is soft enough for faces yet strong enough for cleansing hands and life's other messes.
---
Features

and

Ingredients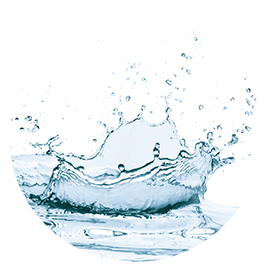 Infused with 95% Water
Kleenex® Antibacterial Water Fresh™ Wipes are infused with 95% pure water and a cleansing formulation to provide a hygienic and refreshing clean.
No Sticky Residue and Quick Drying
Kleenex® Antibacterial Water Fresh™ Wipes quick drying formula is designed to leave no sticky residue behind leaving you feeling refreshingly clean.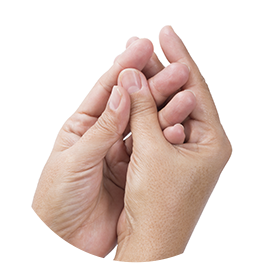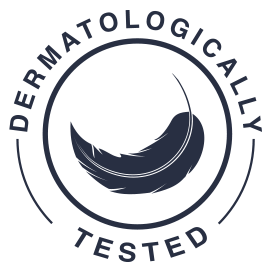 Dermatologically Tested
Kleenex® Antibacterial Water Fresh™ Wipes have been dermatologically tested to be kind to skin.
"Gentle"?
I purchased this product last week for the purpose of wiping my grandchildrens hands and faces when out and about. I was taken in by the "waterfresh" logo. I used them on my 3 year old grand-daughters face. Within minutes she had an angry red rash where I had wiped her. She still had it an hour later. I didn't think to look at the list of chemical ingredients on the back (silly me). I shall be returning this product back to Waitrose where I purchased it.
Tissue wipes
I have been using these wet wipes for about 2 weeks and am very happy with how they work, these wet wipes remain moist even when opened and does the job -also I found these were very gentle to use on body
Very Refreshing
I fell in love with these wipes after using just one as they are so refreshing and smell absolutely amazing. I love the fact that they aren't packed with lots of chemicals and are made from 95% water. They are not too wet when you take them out of the packet and they are nice and thick so don't rip easily. They are not at all sticky and leave your skin feeling fantastically refreshed and very soft with a lovely refreshing smell. These will definitely be my go to wipes from now on - they are amazing!
Definitely Wet
These are actually really useful - very wet but this isn't a bad thing. I have an 8 year old that always seems to have dirty hands or face - with these wipes - dirty faces and hands are a thing of the past. The packaging seals up pretty well after use and the wipes stay moist for a while. I am not sure if they do this in a 'bag' size version but if they did - it would be awesome.
Great
Great Handy product for one the go convenience. I have left mine in the car to have for the children for day trips! Great idea and product to keep for picnics etc. They are kind to the skin with a pleasant fragrance
Amazing wet wipes for the whole family
This is a great add to the home especially in these moments of homeschooling and when things can get messy with arts and crafts activities. A good wipe for the face and hands helping to keep it clean. It feels soft and gentle against the skin and doesn't leave any residue as it quickly dries.
Does a good job
I was quite pleased with the quality of the wipe. It stays thick and sterdy doesnt stretch into nothingness like other wipes do. I didnt give it 5 stars because I was disapointed that it wasn't very soft. If I was using it on my face it was a little too rough. To use on my hands was fine. Also a shame that it's not flushable. That would be an added benefit. The wipes do not have any smell whatsoever, which I quite like.
Great wipes
I thought i would give these wipes a go as i have sensitive skin and other wipes irritated my skin. These were fantastic! they were soft on the skin and there was no harsh chemicals. They don't have a harsh scent either which is good. I would definitely buy these again.
want to learn from the
FAQs
?
Kleenex® Water Fresh™ Wipes are infused with at least 95% pure water and a gentle cleanser to provide a water fresh cleansing. We know our customers regard soap and water as the highest level of hygiene and we aim to provide that 'Water Fresh' feeling anywhere, anytime.
At Kleenex® we lead our product development based on our customers' preferences. Most of our customers prefer a wet product for specific hygiene tasks related to their hands and face. We developed Kleenex® Water Fresh™ Wipes to meet and exceed these expectations. This does not mean that a dry tissue product can be replaced completely, it simply has a different hygiene role to play.
Kleenex® Water Fresh™ Wipes comprise of a lotion-infused wipe. The lotion is made up of at least 95% pure water and a gentle cleanser. Our Kleenex® Water Fresh™ Gentle wipes are made of 60% natural wood pulp and our Antibacterial wipes are made with a polymer-mix basesheet in order to deliver stable antibacterial action.
recommended
Products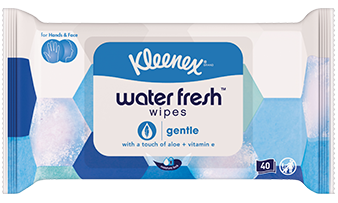 Kleenex® Gentle Water Fresh™ Wipes
The gentle cleansing power of water with a touch of Aloe Vera and Vitamin E.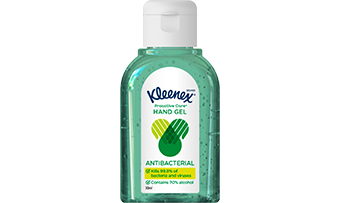 Kleenex® Proactive Care™ Antibacterial Hand Gel
A non-sticky lemon fresh hand sanitiser that kills 99.9% of bacteria and viruses