Practicing good hygiene is, without a doubt, one of the most important ways we can protect ourselves from germs and viruses. Not just against Covid-19, but against general colds and flu too.
In 2020, we all became a lot more conscious of our hygiene habits. We realised how much we use our hands and then touch our face – opening doors, pushing shopping trolleys, brushing our hair back, even personal tics and gestures. And towards the middle of the year, we all adapted to wearing face coverings in public places. As a result, we're more mindful of how hygienic we are being than ever before.
We have all heard the advice on how we can be better at protecting ourselves and others at the moment. But after a year of living with the pandemic, it's important to stay vigilant and keep to these new hygiene habits when we may be getting a little tired.
I have a few top tips for making sure you're all staying as safe as possible this year:
Practice makes perfect



Doctors are taught from day one of our medical training how to wash our hands properly, as we deal with many patients every day. Because of this, my hand washing routine is habitual to my day-to-day life. If you struggle to remember to wash your hands when returning home, why not try leaving a sticky note by where you put your keys as a reminder.

Keeping up with these new ways of living is tricky, but the more often we practice good hygiene, the quicker it becomes second nature! So we need keep maintaining social distancing, washing our hands and wearing our masks whenever we go out in public to help keep us all safe.



Treat your mask like you would a pair of socks



As a doctor, I was already quite familiar with wearing a face covering. However, when wearing them in public places became mandatory last June, it was a bit of an adjustment for me too.

On top of washing our hands and social distancing, wearing a face covering is another crucial way to protect each other from viruses like Covid-19. But it's important that we wear them correctly to make sure they are as effective as possible!

My tip is to treat your face mask the same way you would a pair of socks. So, wear one when you nip to the shops or while you're on public transport, but at the end of the day dispose of it responsibly and have a fresh one prepared for the next day. You wouldn't wear the same pair of socks every day, so don't use the same mask!



Remember to take antibac gel if you're going out



When you're out and about, you can easily pick up germs just from touching a gate, opening your car door, or pushing a shopping trolley. You can also just as easily protect yourself against these germs by carrying a bottle of antibacterial hand gel with you, to kill off any nasties on the go.

I used to leave my house thinking "Do I have my keys, wallet, phone?". And now I always check I have my hand sanitiser! It's just one small, extra thing that makes such a difference for my peace of mind.



Drying your hands is as crucial as washing them



Yes, we all know it's crucial to wash our hands while singing Happy Birthday to make sure we reach the full 20 seconds. But don't undo that good work at the last moment. When we're washing our hands at home, try to remember that drying them hygienically is just as important. Most of us forget that wet hands spread germs more easily than dry hands do. So, after all your hard work of washing them thoroughly, don't forget to dry them on a clean cloth or a paper towel!





Try our new Proactive Care Hygienic Hand Towels for a fresh, clean, and dry towel every time you wash your hands. Did you know a paper towel physically removes up to 77% of any leftover bacteria after washing your hands – meaning you can rest easy knowing you've cleaned your hands in the most hygienic way*. Using our hand towels throughout the home, such as in the bathroom or kitchen, can help prevent the spread of germs. The super-absorbent large sheets come in a recyclable, splash resistant box, ensuring the towels are protected and fit for use every time. (*vs using a regularly used cloth towel)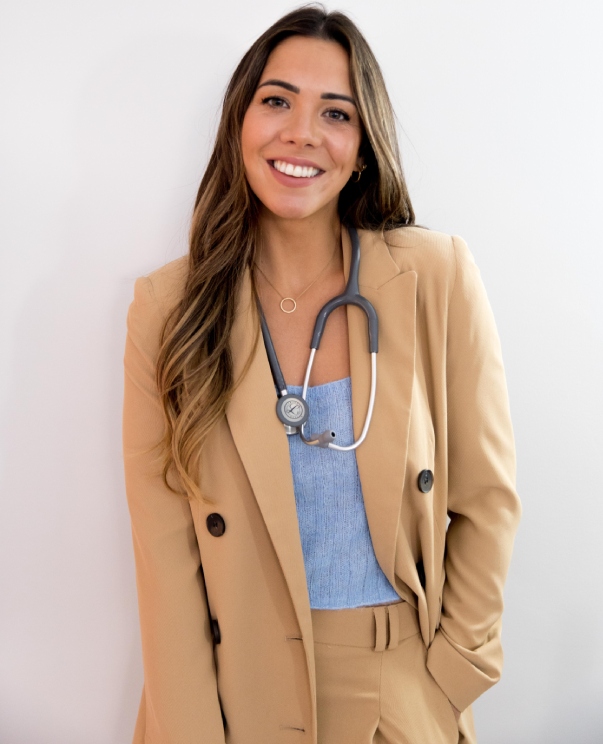 Dr Hazel Wallace is the founder of The Food Medic, an NHS medical doctor, registered nutritionist (ANutR), and best-selling author. In partnership with Kleenex, Hazel has shared advice and some of her top tips to maintain positive health this winter and beyond.
This article was written by Dr Hazel Wallace in October 2020 and updated in April 2021.